Pearls of the Season
Shop our best sellers
Find the Perfect Pearls
Whatever love story you're celebrating, our 3-step pearl buying guide helps you discover the best pearls for the occasion.
START NOW
"bought a set of Akoya pearls and a ring. They came earlier as expected and immaculately boxed. My pearls are superb. I will treasure them always. Also thanks for the authenticity certificates and for the instructions of care."
"I keep on diving into The Pearl Source, ordering regularly and frequently. The quality products, prompt delivery and all-round exceptional customer service are always impressive."
July 29, 2021
In The Press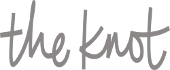 Have a question about pearls?
As artisans of timeless jewelry, we not only know everything there is to know about pearls, but we can also help you choose that perfect piece she'll cherish for a lifetime.